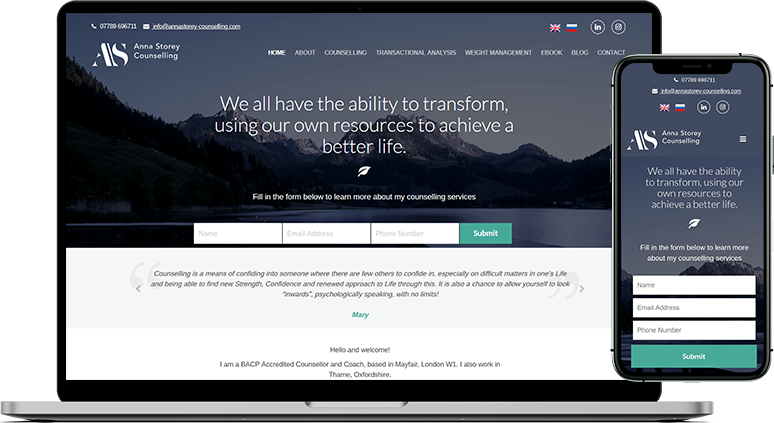 Brand Identity
UI/UX Design
Web Development
Online Marketing
Anna Storey hired HeartCMS to design her a bespoke website and assist her with branding for her counselling business.
Anna Storey specialises in self confidence and personal transformation. She trained in Transactional Analysis Psychotherapy at the Metanoia Institute in London, continuing her professional training since then to include a range of counselling techniques including: hypnotherapy, group therapy, and specialist addiction and bereavement therapies. Anna also has an e-book and helps clients with weight management.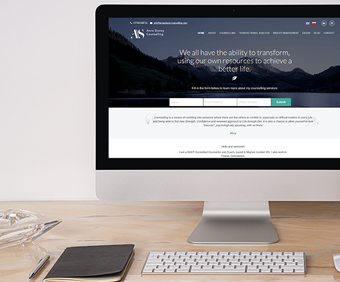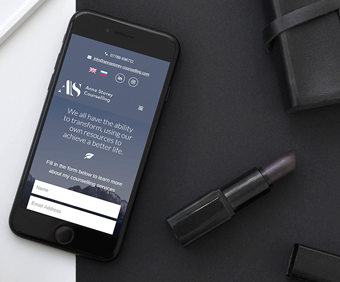 HeartCMS has built Anna a bespoke website, and assisted with her branding.